| | |
| --- | --- |
| | Welcome to 160knots.com ! |
| | | |
| --- | --- | --- |
| | Columbia, CA 2006 | |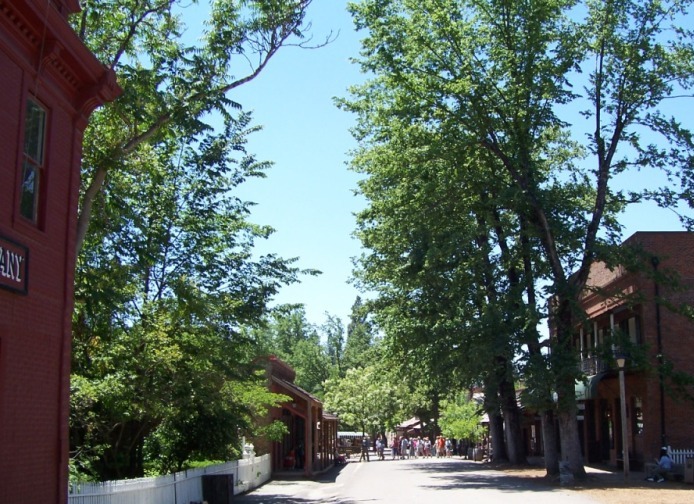 Historic Downtown Columbia
Best time of the year to go?
Spring but this is a year round destination.
Flight time in a Super Viking from KAJO?
2.0
Food on the airport?
3/4 mile walk to town.
Fuel on airport?
Yes
Comments about arriving and departing
Watch for traffic on the crossing runways. No departures from runway 11
Rate this trip
10 being best, 5 being average.
9.0 Beautiful country, fun location for the spouse. I'd give it a 10 but the walk to town is about a mile.
| | | |
| --- | --- | --- |
| | | |
| | | |
| | | |

| | | |
| --- | --- | --- |
| | | |
| | | |
| | | |
| | | |
| --- | --- | --- |
| | Bellanca-Champion Club Fly-In ! | |
Why Columbia for a Fly-In? The airport is high enough above the valley to avoid much of the valley fog. It's in a beautiful heavily forested area. There is a large grass area for displaying aircraft. Camping is available on the field, nice camping at that. I shot this video when I flew into Columbia in 2006 for the Bellanca-Champion Club West Coast Fly-In. I returned in July with my friends and shot a second video while enroute. Real Player is required to view the videos.
Going to town from the airport requires a 3/4 mile walk so wear tennis shoes. From the airport terminal walk north east and look for a nature trail. It's only about 18 inches wide. Follow the trail 1/4 mile to the road. At the road turn north (left) and walk about 1/2 mile to town. Keep walking until you see an area where the street is closed to traffic. Columbia is a old gold mining town and is worth the walk. Skip lunch at the fly-in and head to town for something to eat.
I've only eaten at two Columbia restaurants but after finding the Lick Skillet why go anywhere else? There are a couple of old fashion candy and ice cream places too, they are a must stop. Be aware the town closes very early and you need to check on places to eat dinner.
Spending the night in Columbia is easy. There are a couple of old hotels but the only one I've used is the Columbia City Hotel which is the first hotel you come to in the historic part of town. Be aware that most hotel rooms in Columbia are very old and most rooms do not have bathrooms. You don't have to use a Honey Bucket, there are shared bathrooms.
| | |
| --- | --- |
| | A few pictures from Downtown Columbia |
| | Eating at the Lick Skillet. |
| | The Lick Skillet. |
| | Old gold mining equipment |
| | |
| --- | --- |
| | A very rare Bellanca Aries T-250 |
| | The sign says it all! |
| | I've wanted to see one of these since I first heard they were coming out. It took 26 years! |
| | Look at all that glass! |
| | Nice roomy inside |
| | There is a 5th seat behind the back seats. |